At Christmas it can be hard to find the right gift for people, especially if they live away from you. Finding something suitable to post is even harder. I am terrible at finding gifts for people. As the things I like differ from the norm I find it hard to shop for other people. So what do I do?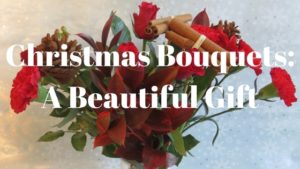 When I got the chance to review a Christmas bouquet from Prestige Flowers I was overjoyed. I thought the idea of a Christmas Bouquet as a gift was a wonderful idea. Not only are they a great gift, but they can be sent all over the UK and Internationally.
There is a lovely selection of bouquets to choose from. You can also add little things like vases, teddy bears and balloons to your order. Ordering is easy, it takes just a few clicks. Next day delivery is available on most of the bouquets if you order before 9pm.
I was sent the Festivity Bouquet. It contained red roses, gerberas and cinnamon sticks. It embraces Christmas tradition with red festive blooms and green aspidistra. And as a lovely bonus you get a free box of chocolate truffles too!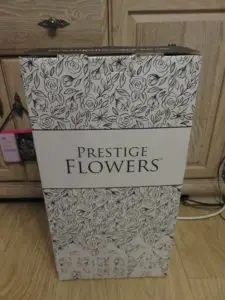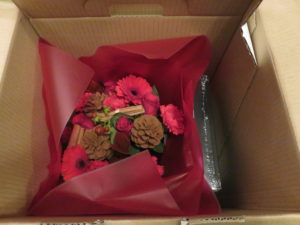 The flowers arrived in a lovely big box and were definitely well protected. As soon as we opened the box we could smell the cinnamon, it was lovely. And straight away I spotted the box of chocolates, yum! We were also given a vase to put the flowers in which was a nice surprise.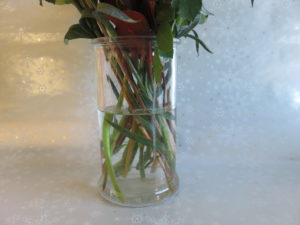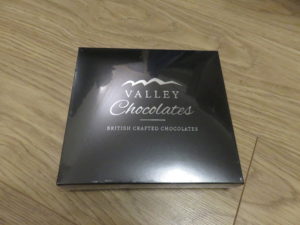 I thought the flowers looked lovely. They were in great condition when they arrived. I was a little worried how the flowers would be when they arrived, so was very pleased.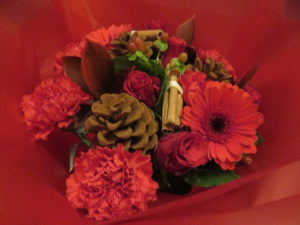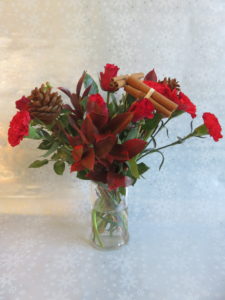 There is a little leaflet included that tells you how to look after your flowers and a sachet of flower food to add to the water. The leaflet includes details of how to look after different types of flowers as well as general flower care which I thought was a nice touch.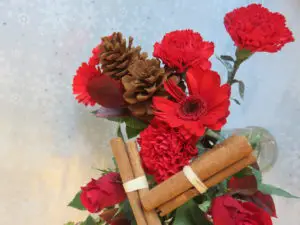 The fir cones also had a covering of cinnamon which was lovely. The house smells divine!
I was so happy with my flowers. They looked and smelled beautiful and I am very impressed with the service. And it is not just for Christmas. Prestige flowers do flowers for every occasion.
Sending a Christmas bouquet is a wonderful gift idea. Something I will be definitely doing myself. What do you think of sending flowers for a Christmas gift?
For more information and flower gift ideas visit Prestige Flowers.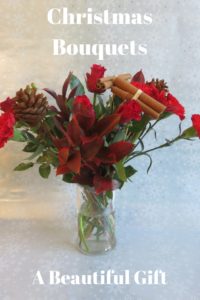 Take care everyone.
Disclaimer: I was sent a Festive Christmas Bouquet for the purpose of this review. All opinions are my own.