It is that wonderful time of the month again where I share with you what I used last month. August has been a fun month with it being the school holidays. Booey and I have been out and about and done a few different things, including our own home spa day! We used a few different things for this (which I will talk about in a minute), this is definitely going to be something we do again!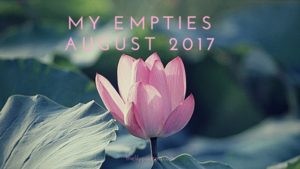 I will start this month by talking about the home spa day we had. You can read about the whole thing we did here. As I said, it was a lot of fun and a great way of spending time with Booey. Some of the products we used were things I had at home already (nail varnish, foot scrub, moisturizer), it was a good way to use these up. I bought us both a chocolate moisturising face mask and a hair mask.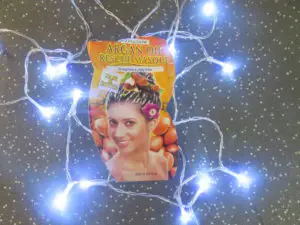 I should have taken pictures of the face mask packet before we used them, they were too messy to do so afterwards lol! I had never used a hair mask before so this was a first for me. We chose this one as it had Argon Oil in it and I know how good that is for your hair. You washed your hair and then coated your hair and roots in the mask and left it on for 5 minute before rinsing off. It was so easy to use. My hair felt really soft and looked shiny after using it, Booey's did too. It smelt good too. I definitely would use this again, it was lovely.
The chocolate face mask was lovely too. It smelt like chocolate mousse! It was easy to apply to the face and sitting for 15 minutes with it on was very relaxing! I was surprised at how easily it washed off, I was expecting to have to scrub my face. My skin felt very nice afterwards. I would use this again, but when we do another spa day I will try a different face mask just because I can lol!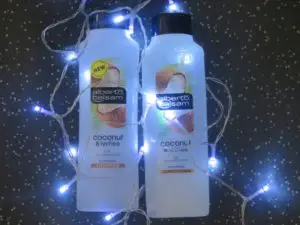 I have stopped using colour protect shampoos and conditioners as I havent coloured my hair in a while now. I saw this Alberto Balsam coconut and lychee one in the supermarket and thought they looked nice. They also only cost £1 each so I thought I would give them a whirl! I loved them both! They smell amazing and my hair feels really soft and clean after using them. I am going to stick to these for a while, although I am going to try some of the other scents in this range as they all sound so nice. And I do love a bargain lol!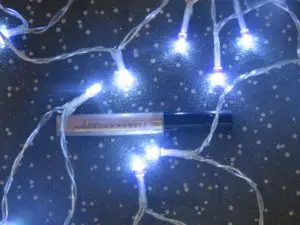 Avon's super shock liquid eyeshadow is something I have been using for a while. I have it in 3 different shades. This one is chomed cocoa. It is a lovely soft metallic brown. It applies really well and lasts reasonably well too. I won't be buying any more at the moment as I seem to have loads of eyeshadow at the moment and I don't have an Avon rep. I may go back to it in the future though.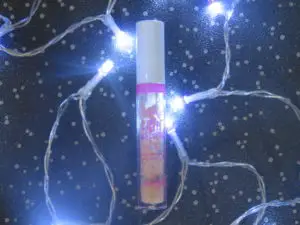 I am in love with this light reflecting concealer from Barry M! It is a great concealer, looks very natural when you apply it and is easy to use. The applicator is a little brush so it is easy to get the right amount on your face and to apply it where you want to. I have already bought a new one of these, and at £4.99 it is not too expensive either. You can buy it here on Amazon (which is what I did as I had a gift card).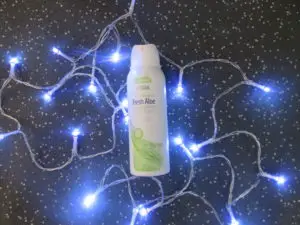 I don't often buy supermarket own antiperspirants, but I thought I would give this a try as everything else seems so expensive at the moment. I have to say it did better than I thought it would. It smells fresh and kept me pretty much dry. But, as with many of these products, the white marks let it down. If any of you find an antiperspirants that doesn't leave white marks please let me know!
So there you have it, my empties for August. I have used some lovely stuff this month, now on to using more great things for September.
Have you used anything good this month?
Take care everyone.
Disclaimer: This post contains affiliate links. If you purchase something through these links I may receive a commission at no cost to you.