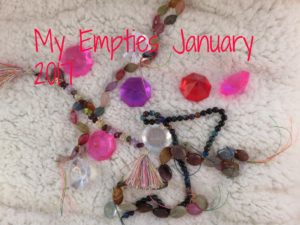 Here we go with a new year of empties posts. I got a few bath bits for Christmas and can't wait to start using them, but I still have loads of stuff from before Christmas that I haven't used yet! It will probably be December again by the time I get to it lol.
So, here we go…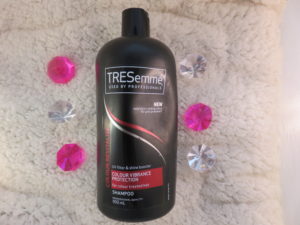 This is the first time I have bought a TRESemme shampoo. It is the colour vibrance one. I also have the condition that goes with it, but that seems to have lasted longer than the shampoo. My hair feels really nice after using this, really clean and soft. I think my hair looks lighter after I have used it too. I bought this when it was on offer for the bargain price of £1.25 a while ago. This is something that I will definitely use again.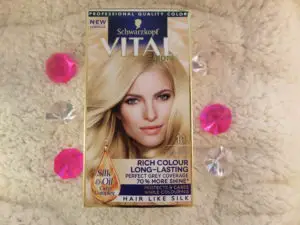 Home hair colour is something I have never bought before. I haven't had my hair coloured for nearly a year now and it is looking a bit dull now. I can't afford to get it done at a hairdressers so I thought I would try this. As it was the first time I have done this I was very cautious. Hubby put it on my hair while I sat in the bathroom. I left it on for the right time and washed it off. My hair colour barely changed, but we think this is because we only used a little bit of the dye, maybe only quarter of the bottle. Next time I do it I will use more then hopefully the colour will take better. This was very easy to use, the instructions were very clear and helpful.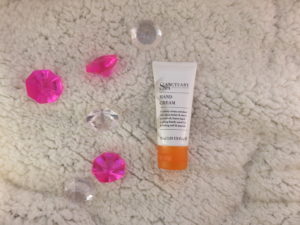 I got this spa sanctuary hand cream as part of a set last Christmas (yes I am still working my way through last Christmas's gifts!). I do love a good hand cream as my hands can get quite dry. the hand cream was quite thick and you didn't need to use too much to get good coverage over your hands. My hands felt really soft after using this, I was really impressed. The only thing I am not sure of is the smell. It is shea butter and sweet almond oil, but I can't decide whether I like it or not. I am probably just being fussy.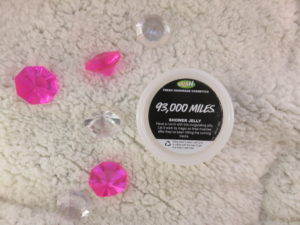 The 93,000 shower jelly from Lush, is just, well, lush. It is supposed to "work it's magic on tired muscles", it definitely made me feel great after a gym session. The Eucalyptus and peppermint infusion smells so nice, it helped clear my stuffy nose too. It was a bit weird using a jelly to wash yourself with (yes jelly like at a kids party, you even keep it in the fridge!), it lathers up really nicely and my skin felt clean but not dry. Hubby got me this for Christmas, he will have to get me some more for my birthday in a few weeks lol.
So that is what I have been using this month. Have you been using anything nice, what would you like to try?
Take care everyone.
div align="center">