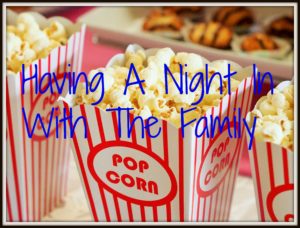 What makes a great family night in? I am sure we all have our own ideas, but for us, it is curling up on the sofa and watching a movie together. There is nothing better than all of us snuggled under a blanket together with snacks to hand while we are taken to the far away lands in the movies.
What better way to enjoy a good movie than watching it on a great Panasonic TV. Watching a movie on a TV from The Panasonic 4k TV Range will make you feel like you are there with the characters in the movie. A cinematic experience in the comfort of your own home. Just what we are looking for.
And if you don't know what to watch, look no further than Amazon Prime. They have hundreds of movies and TV series for you to stream or download. You will also get unlimited one day delivery on most items on Amazon, Prime Music and Prime Twitch.
No movie night is complete with a few snacks. A few of our favorites are jelly sweets, chocolate, chips and of course popcorn. I am a chocolate lover myself (my hips do not feel the same way about it lol), but Hubby and the kids like to have a big bowl of popcorn to share.
There are so many types of popcorn that you can buy from the shops now, ready-made or microwave at home. We have just bought a Savisto vintage popcorn maker. It pops the popcorn without the need for oil or butter, which makes it a lot healthier. The popcorn tastes just like it would if you were at the cinema. 
Fluffy blankets and snacks at the ready, what will you be watching with your family tonight?
Take care everyone.
This is a collaborative post.
This post contains affiliate links and I may receive a small commission (at no cost to you) from them.  All opinions in this post are my own.
div align="center">