For the month of November, Heck have changed their name to CHECK as part of their campaign to bring more awareness of men's cancers. What they want to do is to encourage more men to check for lumps on their scrotum & for women to check their partners too. This is something many men feel uneasy about and that needs to change.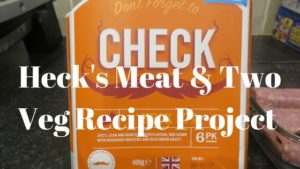 Heck have been working alongside men's health charity The Movember Foundation. They both aim to teach men (and women) what to look for when checking for lumps. Heck's research has shown that 82% of men are unwilling to talk about their genitals with their doctors. Yes, it's embarrassing, but if more men did talk to their doctors then maybe a difference would be made.
Testicular cancer is described as a small pea-like lump on one testicle, many men do not know this.  Research also found that 76% of women would not know what a cancerous lump would feel like on their partners testicles. In contrast to that 46% of men said they WOULD know when to be concerned about a lump on their partners breast.
The research was carries out by brand founder Jamie Keeble, who was diagnosed with testicular cancer two years ago. He said "If men don't know what testicular cancer feels like, how can they check themselves?"
Would you know what you were looking for?
As part of their campaign, Heck has challenged some bloggers to come up for a recipe for their meat and our two veg. I thought this was a fun way to highlight the campaign.
We chose toad in the hole. It is something that we all love and is a good hearty meal for this time of year.
Hubby made the batter up (eggs, milk, flour and a pinch of salt), he is so much better at whisking it all up than me! We cooked the sausages for 10/15 minutes in the oven on 180. We then added the batter to the dish and returned it to the oven.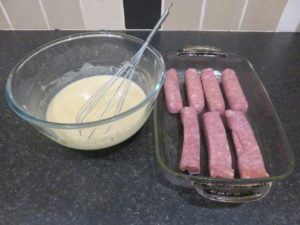 While the toad in the hole was cooking (about 25 minutes) we boiled some potatoes, green beans, broccoli, carrots and cauliflower (yes I know, technically that is 5 veg lol). The toad in the hole looked so good when it came out of the oven.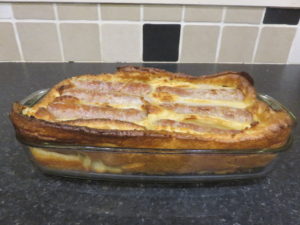 And even better when it was all dished up together!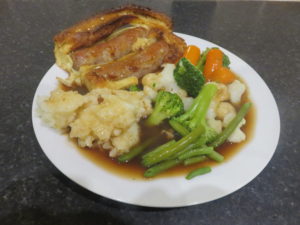 It tasted fantastic too! I wish I could take credit for it, but hubby pretty much did it all by himself, what a good man I have!
So, I hope in reading this you are more aware of what to look for when checking your own or your partners testicles. I know I will be getting hubby to check his, I might even help, it might lead to some fun, wink wink LOL!
Don't let embarrassment get the best of you, your health is so much more important than that!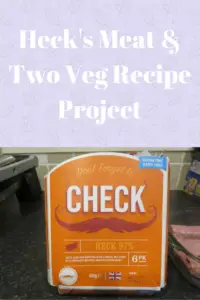 Take care everyone.
Disclaimer: We were sent some sausages from Heck for the purpose of this post, they also provided the research. All opinions are my own.