I love jewellery. I have quite a bit of it. Some of it would not be to most people's tastes, but I love everything I have. Booey is getting to the age where she is really starting to appreciate jewellery (as well as make up and clothes!) and I have been thinking for a while that it would be nice to get her something that means something. Trying to find something that she liked and meant something would be no mean feat. So when Kaya jewellery approached me about reviewing a piece of their mother/daughter jewellery I jumped at the chance.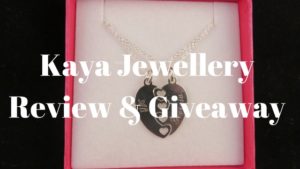 Kaya Jewellery make jewellery for baby, child and mum. Their beautiful children's jewellery is designed for special occasions (christening, bridesmaid, birthdays). Many of their pieces are also made in adult size for mum too, so you can really share something special.The jewellery is made from the finest quality pearls, crystals and gemstones. Everything made at Kaya is designed at Kaya.
Sterling silver jewellery is made for mum and can have children's names or special dates engraved on it. All engraving is free. Mother/daughter bracelet sets are a beautiful way to share a connection with your little loved one.
Booey was the main decision maker when it came to what piece we had. She chose a necklace from the best friends range that we could have each others names engraved on. Ordering was easy, as was filling out the section with the names to be engraved on.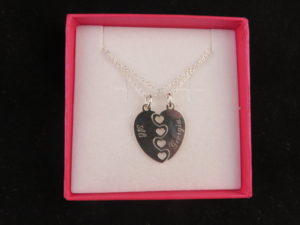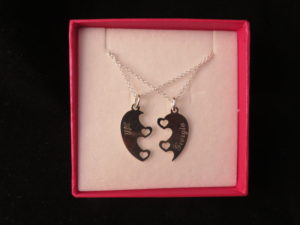 The necklaces came in a beautiful box with a cute bow wrapped around it. As soon as we opened the box we were both so happy with how gorgeous the necklaces looked. The engraving of our names looked beautiful, much better than I expected.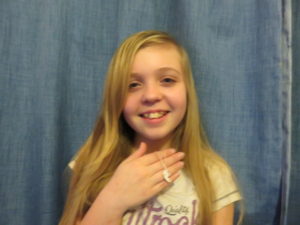 Booey loves that she has a "grown up" piece of jewellery and that it is personal to us. The necklaces will be treasured by Booey and I for years to come.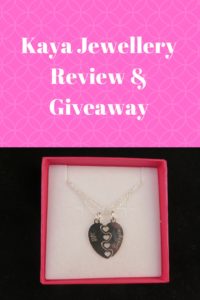 Would you like to have a beautiful pice of jewellery from Kaya for yourself or for a loved one? Well Kaya have offered a £40 gift voucher for one of my readers. To enter, fill in the Gleam widget below.
Prize supplied by Kaya Jewellery. UK entrants only.
Kaya Jewellery Giveaway
Disclaimer: I was gifted a piece of Kaya jewellery for the purpose of this review, all opinions are my own.