For the last month I have been doing extra hours at work. This will be continuing for a while. This has meant that I have been very busy. I have had less time to blog, but still had as much to do. It's been the same with the housework etc. Always lots that need doing, but less time to do it in. Add in the fact that I also want to spend time with Booey and my husband and there is very little left for me. This has made me realise how little I actually do for myself.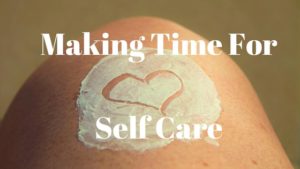 Self care is really important. If we don't look after ourselves our health and mental wellbeing can suffer. Not only that, if we are stressed and pushed to the edge we can become snappy and bad-tempered and that is not  good for us or our families.
Having children (no matter their age) makes it hard to find time for yourself. Whether you work or not, it is a pretty full on life. But finding even just a few minutes a day can help us to feel a little relaxed. Yes, you may have to wait until your little darling(s) have gone to bed, but you can still use this time for YOU!
I have come up with a few ways of doing something for yourself.
Read a book or a magazine – read anything you like, even if you only have a few minutes. Just make sure it's relaxing and not work/parenting related! Why not have a HOT tea or coffee at the same time.
Have a bath. I know with kids having a bath on your own is not an easy task, but if you can get your partner to watch the kids or get time after they go to bed, do it.
Go for a short walk. This you could actually do with the kids, just make it a short walk so there is less chance of a child meltdown/refusal to walk etc lol!
Sit/lay in a quiet room, maybe even sneak in a nap. If the kids are sat happily watching something on the tv (yes I know bad for the kids, but savior of parent sanity!), make the most of it and sit quietly yourself. The washing up or whatever else needs doing can wait for 5 minutes.
Do a face mask/paint your nails/put some make up on. Doing any of these always makes me feels better. I may be tired as hell but at least I look good lol! I have actually been trying to do these more anyway. Nothing wrong with a little confidence boost.
These are just a few suggestions of things that you could do. As long as you are doing something for you it doesn't matter.
What little things would like to have time to do?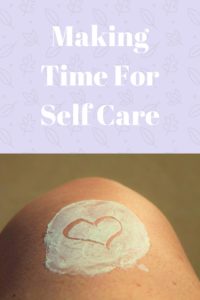 Take care everyone.