Valentine's day is just a few weeks away and many of us are already looking for a great gift for a loved one. Booey always likes to make me a card for Valentine's day, which I think is really sweet. And of course hubby always gets me something nice (even when I have told him not too!). For me, Valentine's Day is a time when you can have fun with giving a gift, but also a time when you can get something special too.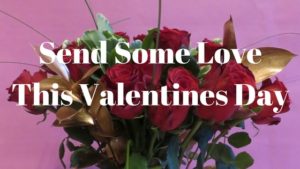 It can be hard to find the right gift for someone on Valentine's day. Do you want to get something special, or something a bit more light hearted? For me personally, something simple and classic is perfect.
Flowers may seem like an obvious/easy choice for some, but to me they are beautiful and a lovely gift to receive. So, when I got the opportunity to review a Valentine's bouquet from Prestige Flowers I jumped at the chance.
Just before Christmas I had the chance to review a Christmas bouquet from Prestige Flowers, and it was gorgeous, so I knew I was in for a treat!
The flowers arrived in a lovely box that protected them well. They were not squashed in any way. The flowers had beautiful red paper wrapped around them, it looked very romantic.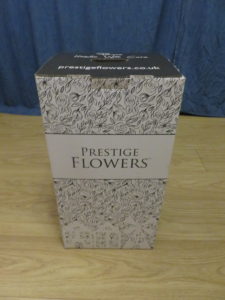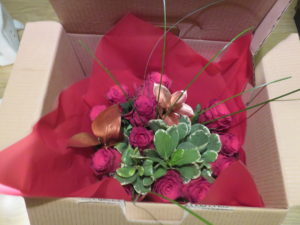 I was sent the Valentine's 12 luxury bouquet (£39.99). This bouquet contains 12 beautiful Rodos Roses, copper ruscus and foliage including bear grass. The roses are stunning! I love the copper tones next to the red of the roses, it is so pretty. The bouquet is a really good size and filled my vase nicely.
Everything in the bouquet looks so fresh. If it is anything like the one I received before Christmas then the flowers will look amazing for a long while.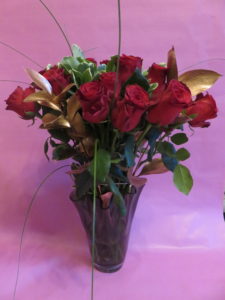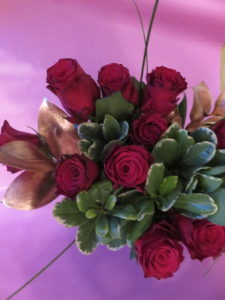 These and many of the other Valentine's flowers are available for next day delivery, which is brilliant. Ordering from Prestige is really easy too. And there are extra things like chocolates, balloons and teddy bears that can be added to your order (for an additional cost).
I was delighted when I took the flowers out of the box to find that I had also been sent a lovely box of chocolates and the cutest teddy bear. This was a very lovely touch.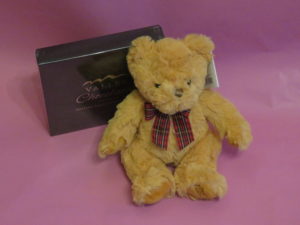 Prestige Flowers do bouquets for all occasions. So, whether it's for Valentine's day, a birthday or just because, why not let someone know how much you care for them with some beautiful flowers.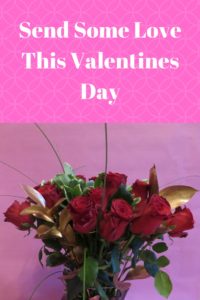 Take care everyone.
Disclaimer: I was sent the flowers for the purpose of this review, all opinions are my own.