Those of you that read my blog regularly will know I love a good beauty product. I write once a month about the things that I have been using (here is June's post). So having the chance to try something new made me very happy.
I jumped at the chance to try and review the Sensse Anti-Ageing cleansing brush. Cleansing brushes are something that I have tried before. The fact that this one says Anti-Ageing intrigued me.
The brush is available on Amazon here.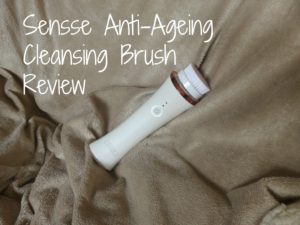 When the brush arrived I was delighted with how posh it looked. It came in a lovely box and looked much sleeker than I expected.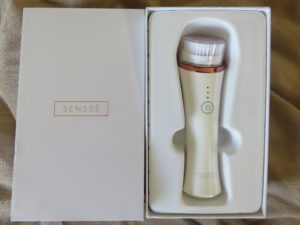 The brush comes with a charging base via usb cable. I love that I won't have to keep buying batteries for it. There is a protective cap over the head to protect the bristles of the brush when not in use. The bristles on the Sensse brush are much closer together than a brush I have previously used. I think this definitely improves the exfoliation and massaging of the brush.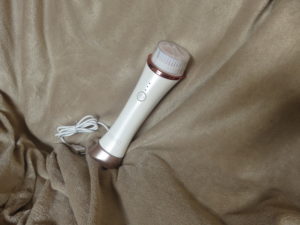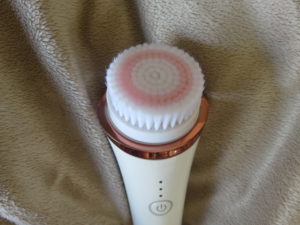 The brush has three speed settings so that you can choose the intensity that it cleanses your face and It also has a timer that beeps when you have had it on each part of your face for the right time. The instructions say that you should use the brush for a total of 3 minutes.
The sensitive brush head felt lovely as it vibrated, cleansed and exfoliated my skin. It really did feel like a special massage for your face. That is where the Anti-Ageing bit comes in. The massaging sensation of the brush is what stimulates your skin for the Anti-Ageing effect.
I was amazed at how clean and soft my skin felt after using the brush. You can use the brush with the cleanser of your choice. I think a moisturising or anti-ageing cleanser would work brilliantly with the brush.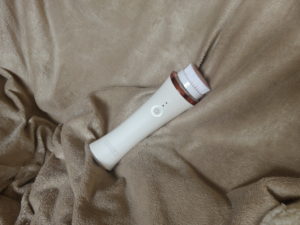 After using the brush a few times now, I definitely think my skin has a nice glow and feels so much cleaner than it did before. To get the best out of the brush you should use it 2/3 times a week.
I will be using the brush for the forseeable future. It is a great product, my face is very thankful.
To find out more about the Sensse Anti-Ageing Brush and other Sensse products visit their website.
Take care everyone.
Disclaimer: I was sent a Sensse Anti-Ageing cleansing brush in return for an honest review. All thoughts and opinions are my own. This post contains affiliate links.
div align="center">