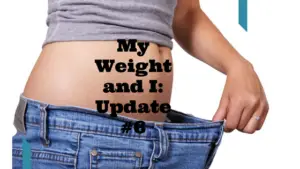 The after Christmas update. I have to admit I wasn't really looking forward to writing this and put off weighing myself. The weight gain would be real if I actually saw the numbers. I ate way to much over Christmas and was sure that the result of that would make me cry.
But, things were not that bad.
Amazingly, I only put on 2lb over Christmas, I thought it would be more like 2 stone lol. The main reason my gain was not too bad, was that hubby and I kept going to the gym all over the holiday period. We kept our bodies working even though we just wanted to slob on the couch. I have also put the weight up on some of the machines I am using so my body is having to work harder.
It is still a disappointment that I gained weight. I should have had a bit more will power. I am not saying that I shouldn't have eaten a little naughty food, just not as much as I did, we all need a treat. What was really annoying though is that hubby didn't put any weight on!
We are firmly back on the healthy meals now, I am even being more careful with what I am making myself for lunch (no more Gregg's steak bakes just because it is easy). I am also trying to drink more water. Water is not something I really like to drink unless I am at the gym, so this maybe hard, but I am going to give it a try.
Our workouts and how much we move have also been given a bit of a boost. For Christmas I bought hubby a Fitbit. I already have one and love it, so he wanted one too.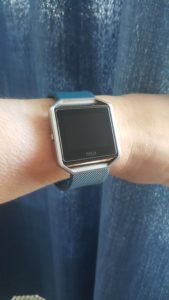 Now it is a real competition between us on who has walked the most steps each day, who burned the most calories at the gym etc. We are both determined to beat each other. Having this extra competition between us has made us want to go to the gym more and work harder. And it is great to actually see the calories you have burned etc after you have worked out.
I am very positive about my future weight loss. Something which I haven't really been for a while. For a change everything seems to be going the right way in life. I am hoping this means it will be a much happier and more positive year for us.
You can buy and find more information about the Fitbit Blaze here.
Take care everyone.