Ali's Upside Down World is about life, children and everything in between. I write about things I do with my family, days out and about products/services that we like.
As well as myself, my blog features My daughter Booey, 12, my son, Ben Bob,19 and my hubby, Mitch.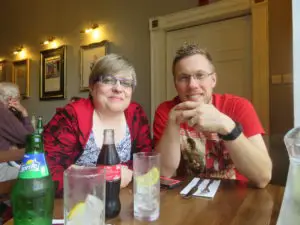 I am happy to write sponsered posts, reviews and host giveaways on my blog as long as they fit in with the family and fun theme of my blog.
As well as that I can make YouTube videos unboxing/reviewing products.
Currently I am charging £50 per blog post. As well as writing the post I will share it multiple times over my social media channels. This price is the same for hosting giveaways.
For YouTube videos I am charging £75.
If the post/video requires more work then my fee will be slightly higher.
My social stats are as follows (this is as of the 3rd October 2017). Click on the social media site name to go to that profile.
Twitter: 1770 followers +34 from last month
Instagram: 490 followers +14 from last month
Facebook Page: 159 page likes +0 from last month
Pinterest: 81 followers +1 from last month
YouTube: 293 Subscribers +11 from last month
I have previously written posts or hosted giveaways for Illumibowl, Bakerdays, Panasonic, Britmums/Prezzo, BritMums/Meat advisory panel, BritMums/Ecover Sensse beauty (through review directory) and Pizza Express.
If you would like to work with me please contact me via this email aliduke79@hotmail.com .