2020: Why It Wasn't All Bad
This blog uses affiliate links and banners. If you purchase something from them I will receive a commission at no cost to you. I am part of the Amazon Associates program. As such, I receive a commission on qualifying products.
Let's face it, 2020 was not a great year. We had so many new things to worry about, our health, safety, job security, teaching our kids, and the list goes on. Covid19 changed the whole world, turned it upside down, and gave it a good shake just to be sure it really gave us hell. It is a year we will remember for all the wrong reasons. But, not everything about it was bad.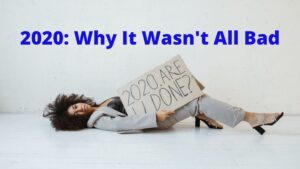 The awful situation that we found ourselves in, bought out the best in a lot of people. In our communities, people came together to support one another. Offering to do shopping and fetch prescriptions for those who couldn't leave their homes. Many local communities set-up groups on Facebook to support people and share positivity through lockdown and are still running. We really came together for each other.
And then there were the amazing people that raised money for the NHS, free school meals, and many other great charities. Again, people came together to help others and support those who were doing these great things.
There were also those of us who realized how truly unfit we were thanks to Joe Wick's PE lessons lol. Many took up running or cycling, online sales of bikes and home fitness equipment soared. We also took a lot of wonderful walks too, great exercise, and great for family time.
It gave many of us the chance to start a new hobby or to actually have the time to do more of a hobby we already love. For me, it was knitting and diamond painting. Knitting was something that I already did but didn't have as much time as I would have liked to do. Knitting helped me to cope with depression, so getting more time to do it was lovely.
Diamond painting was something that I saw that a lot of people were doing through social media. It looked really relaxing so I decided to give it a go. Now, it is a bit of an addiction for me. I keep buying new pictures to do before I have finished the one I am doing. I have quite a collection now.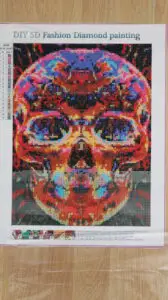 It gave us time to work on our gardens and our houses. We could finally get those half done DIY projects finished or we could just sit outside and enjoy the sun.
2020 was also a time for reflection and finding out what was really important in our lives, it certainly was for me. Covid made me really see how fragile life is and that now was the time to reconnect with loved ones and go for what I wanted out of life. I am sure that I am not the only one that felt like this.
I decided it was time to make some changes. Firstly, I called a family member I hadn't spoken to in 4 years. The thought that one of us could catch Covid without us talking again was too much for me to take. I'm so very glad that I made that call. I urge any of you that have unresolved situations with loved ones, to try and fix things. It won't always be doable, but at least you can say you tried.
3 years ago, I went through a very dark time. At points, I thought there was no way out of it for me. But, slowly, I came through it. Lockdown made me realize that now was the time to do some work on myself and start working towards the things I want to achieve but haven't had the confidence to do so.
I saw a blogging opportunity to have complimentary coaching sessions in return for a blog post. I jumped at the chance, It was the right time for me to work on my negative thinking patterns. The coaching sessions have really helped me. I am much more positive now and have more confidence in myself.
So as you can see, 2020 wasn't all bad. There were some amazing moments and amazing people. Covid and social distancing in a very strange way made us all come together.
Did you find some great moments in 2020? Let me know in the comments, I would love to know.
Stay safe everyone.