I am a 40-year-old mum of two who blogs about living a life that you love. Now that my kids are older (my daughter is 14 and my son is 21), I am looking at new things to try and do now that I have a bit more time, showing you that there is still a lot of life after 40!
My family and friends all think I am a bit weird because I love skulls, dragons and knitting, what a combo! I love that I like things different to my peers as it makes me an individual, so much more fun.
When I am not blogging, you will probably find me in the local coffee house drinking tea and eating cake. In the summer I move from the coffee house to the beach, where I lose hours sitting and reading.
I am lucky enough to live on the south coast in Dorset. There are so many wonderful places to visit here that we are rarely stuck for somewhere to go.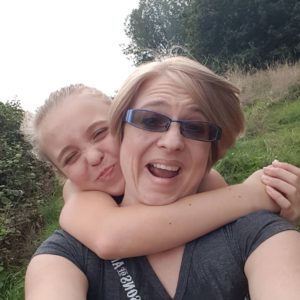 Occasionally, I do talk about my struggle with my mental health. Depression has been a big part of my life so it would be odd for me not to talk about it. Going through this has made me realize that I want more from life and I can be anything that I want. And I want to be a blogger, so here I am!
I am hoping that my blog will inspire women (and men) to see that they can live life their way and that they do not have to conform to what people expect of them.
A few more facts about me…..
I own 12 handbags, only one of them doesn't have a skull on
Real crime stories fascinate me
I am a hoarder of makeup and bath products, I could open my own shop
Netflix is fast becoming an addiction to me
I am a big fan of superhero movies
I love notebooks, I have loads of them and always want to buy more
Anything else you want to know? Just drop me an email at aliduke79@hotmail.com