Blogs To Read During September
This blog uses affiliate links and banners. If you purchase something from them I will receive a commission at no cost to you. I am part of the Amazon Associates program. As such, I receive a commission on qualifying products.
AD
Well, August was a bit of a letdown weather-wise, wasn't it? There were a few nice days, but overall it was hard to think that we had actually had a summer. We didn't get out half as much as we intended to do. This has been partly due to me having a little dip in my mental health and we have had a few other things going on. But I did get to have a walk along the seafront in Bournemouth with my grandson last week, this was lovely.
Now we are heading into Autumn, my favorite season of the year. I love all the changing colours of the leaves and we have Halloween coming up too. Although the weather is will be getting cool, I don't mind as it means I can get my lovely big jumpers out and get the throws out for the sofa.
Enough about me, it is time to talk about September's blog advertisers.

First up we have The Unpredicted Page. This blog from Amber Page, a 21yr old student who runs her blog alongside her studies, is a blog I have just found, but am loving. Amber writes a range of content including life advice, blogging tips, student life, and more.
Check out these three posts from The Unpredicted Page and don't forget to follow them on social media too.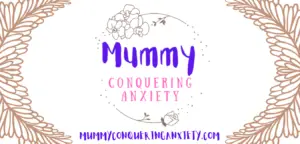 Next up we have
Mummy Conquering Anxiety
. This blog has a focus on anxiety and mental health issues and helping others who have gone through or are going through difficult times with their mental health. I love this as this is what I write about a bit. It is somewhat reassuring to find other people that have been through a similar situation that understand how you are feeling.
Here are three great posts from Mummy Conquering Anxiety, don't forget to check out their social media channels too.
As you can see, I have some great blogs advertising with me during September. Please do go and show them some love.
If you would like to advertise your blog with me, check out my advertisers' page for all the information you need and drop me a message by email or DM me on Twitter.
Stay safe everyone.