This blog uses affiliate links and banners. If you purchase something from them I will receive a commission at no cost to you. I am part of the Amazon Associates program. As such, I receive a commission on qualifying products.
I don't seem to have used as much as I normally do this month, so February's empties is a bit shorter. But saying that I have a couple of things that are almost empty and will be in next months post, yay!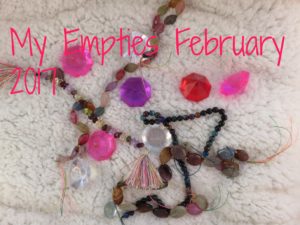 Also, I wrote a Men's special empties post. I was busy collecting the bottles that hubby and Ben Bob used and trying to find out from them what they were like. I got answers like "it got me clean". Trying to get something more out of them was not easy!
I have also been using the Dove soap a bit more this month. My skin has gone really dry, I think it may be where we have had the heating on a bit more. I didn't include it in this post as I have written about it a few times before.
So, what have I been using this month?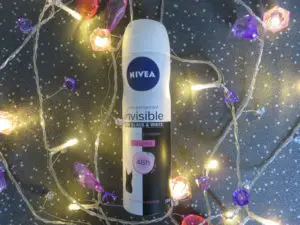 The Nivea invisible anti-perspirant was a bit hit and miss. It did keep me dry and I never smelled sweaty when I used it, but, it did leave white marks on dark clothing. I don't know if this was because maybe I sprayed too much on or not, but this let me down a bit. Most of my clothes are dark, so I was having to brush off the white marks nearly every time I used it. As an anti-persirant it is great, they need to work on the invisible bit.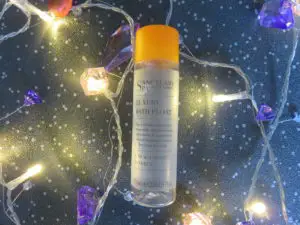 Sanctuary Spa luxury bath float was lovely. This was just a 75ml bottle that came in a gift pack I got for Christmas. I now want more. It bubbled up really well and you didn't need to use too much of it. Unlike the hand cream I used last month (my empties January 2017) I really liked the smell of this. The bottle says it is a "sensuous oriental fragrance", all I can say is that it made me feel very relaxed in a nice hot bath. I would definitely like some more of this!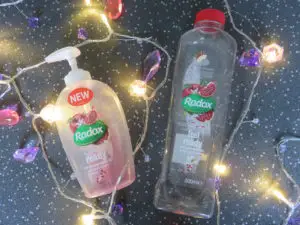 When I saw the new Radox Feel Ready range I knew I hand to try it. I am a big fan of Radox bubble baths anyway, so this was a win win for me. As we were low on hand wash I got that as well. The pomegranate and red apple scent was really nice. It was fresh and made you feel awake without too much of a shock. I felt very refreshed after my bath. The kids really loved the hand wash. The combination of the fruity scent and how clean it made their hands feel was a big hit. I have since bought a different hand wash and they are not happy as it does not smell as nice as this one lol. It semms I have fussy hand wash kids!
I am really enjoying writing these posts and sharing my thoughts about them with you all.
What have you been using lately? Any suggestions on things that I could try next?
Take care everyone