Get A Free £10 Amazon Gift Card With Zilch
This blog uses affiliate links and banners. If you purchase something from them I will receive a commission at no cost to you. I am part of the Amazon Associates program. As such, I receive a commission on qualifying products.
AD – The offer I talk about in this post is a referral offer. If you decide to sign up using my link I will get a commission.
At this time of year, many of us are finding things a little tight financially after the festive season, I know that I am. This is what led me to first start to earn money online from home. This earns me a mix of PayPal cash and Amazon gift cards. These things will never make me super-rich, but they do really help when things are tight.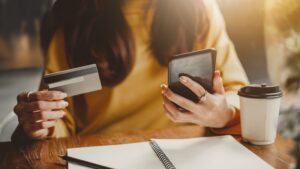 Through my online earnings, every now and then I come across some great offers. I mostly find these through money bloggers, they always know when money is to be made. If you don't follow any money making bloggers then I suggest following Reinventing Neesha. Neesha's blog is full of great money making tips and offers.
And it was this blog where I first saw the offer from Zilch.
At the moment when you join Zilch you get a free £10 gift card. You can choose from a lot of stores to use your gift card in. I chose Amazon as I am always buying stuff from there lol. I will go through the instructions for claiming an Amazon gift card, but I would assume the proccess for other stores is very similar.
Here is how you can grab yourself a voucher too.
First follow my link to Zilch to start the sign up process – Zilch sign up 
Enter your personal details and your card details and confirm your email address.
Once you have done this you should see your reward in a box on the main dashboard.
Then browse the stores to decide where you want to spend your £10 and click on the store you want.
Scroll down the page and you will see a green credit card. Click on the card and write down the details (Card number, CVC, expiry date.), you will need these in a minute.
This next instruction is very important, make sure you do this. Scroll down to the bottom of the page, above where it says "enable for store" there should be a toggle to use your reward, make sure you toggle it to on. Sometimes this toggle is in light grey and not easy to see.
Once you have done the above, click the enable for store button. This will take you to Amazon. If you don't already have an Amazon account you will need to make one.
Next, go to gift cards and top ups, then to top up account. Fill in the amount of top up you want (£10) and click buy now.
When it asks for your payment method, add a new one and fill in the details from the card you wrote down earlier and chose this card as the payment method you want to use and click pay.
In about 5 minutes or so the gift card should show up in your account. And there you are, you have your free £10 gift card.
If you want to get more free gift cards, you can referr your family and friends and you will receive a gift card for each person that joins. I got my husband to join and got another gift card. We did this just before Christmas, so we had extra money to spend on presents.
I hope that you enjoy your free gift card.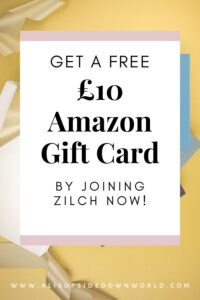 Stay safe everyone.