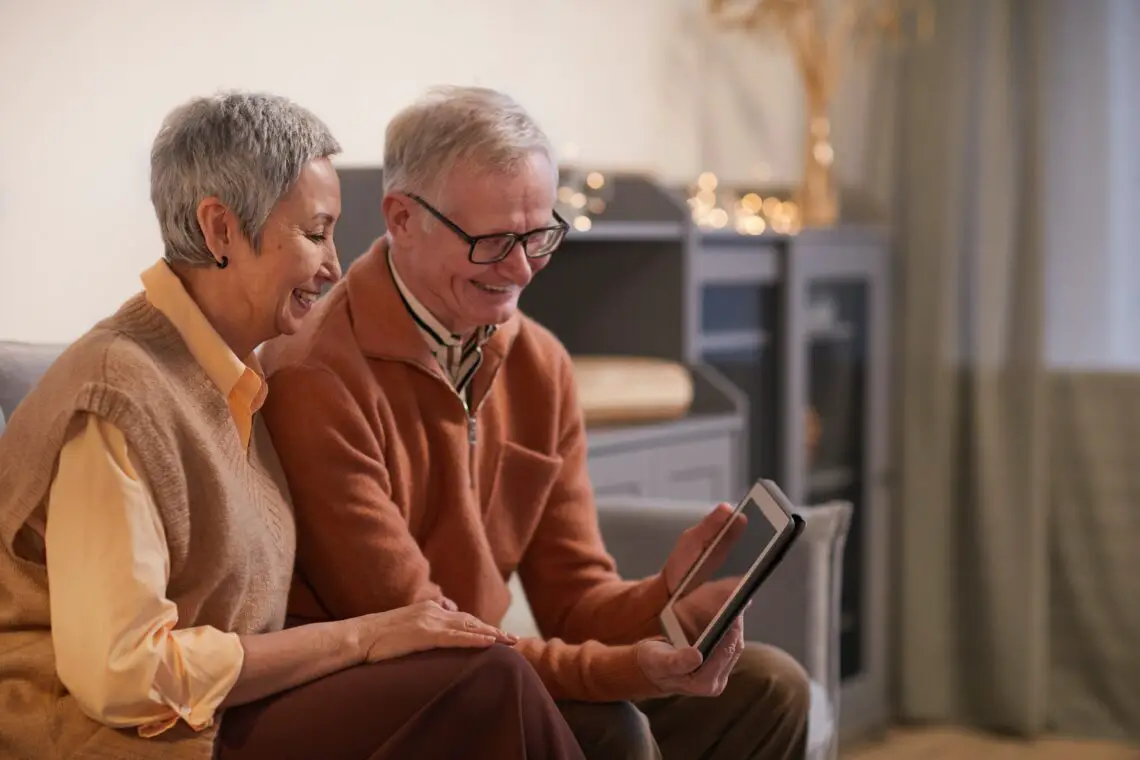 Helping Your Ageing Parents Live Their Best Life
This blog uses affiliate links and banners. If you purchase something from them I will receive a commission at no cost to you. I am part of the Amazon Associates program. As such, I receive a commission on qualifying products.
At some point in our lives, we come to learn that the role we fulfilled in childhood will not last forever. At some point, we venture into the dizzying and exciting world of adulthood and bask in all the freedom that it brings. Later on, we realize that we're past the point of absolute freedom — we have responsibilities, to ourselves, to our friends, to our families. For the most part, that'll mean the family that we've elected to create, our partner and children. But it'll also mean to our parents, especially as they grow older. At that stage, their capabilities are winding down, just as ours are reaching their peak. So it's up to us to help them navigate their later years, sometimes in significant ways, sometimes in subtle ways.
In this blog, we're going to look at just a few ways in which you can help your parents live their best life.
Stay Connected
People naturally become a little more isolated when they're in retirement. They're out of the workforce and don't tend to be out on the town as much as they used to be. Another issue is that they're generally not as tech-minded as younger people. You might know exactly how to stay in touch with friends and so forth when you're at home, but for your parents, it might be a bit more difficult. Ensure that they don't feel too isolated by calling them regularly. You may also consider getting them a simple smartphone and teaching them how to use WhatsApp and Facebook, among others. 
The Right Living Space
Nobody wants to leave their home. But the fact is that, sometimes, there's no other choice. Living at home has become too difficult to manage, and so it's best to move into a nursing home. While this can sound simple enough, it requires more management than you might expect. It's important to tour several options, so you can find the one that's best for their needs. You'll also need to monitor how they're getting on. If it looks like they may be subject to mistreatment at the facility, then talk to the best nursing home abuse lawyers, and fight for justice. Once you get them into the right living space, you'll see what a positive impact they can have on a person's life. 
Trips Down Memory Lane
If there's one thing that, well, all people love, it's taking a trip down memory lane. Studies have shown that this can be extremely beneficial to a person's well-being, especially when they're going through a rough time. If your parents seem to be a little low, then consider spending the night doing nothing other than reliving all the happy moments you've all shared together over the years. However, it's important not to do this too much — there should be things to look forward to in the future, too!
Handle Issues 
There's no avoiding the fact that there'll be issues from time to time. We all have them, at all ages, but they can become more frequent when we're in our later years. While you'll never be able to eliminate problems entirely, you will be able to reduce the quantity, as well as reduce the severity, by thinking about what could be a problem before they happen. If you think ahead and realize that money might be a problem three years down the line, then you'll have time and space to take steps to handle the issue now.
Making Friends
Staying social is a key component of living well in retirement. While there'll be fewer opportunities to make friends than there are when you're, say, thirty, it's not impossible. Far from it, in fact! Take a look at any gatherings in your community aimed at people in retirement and see if your parents want to go along — they might love it! 
Don't Nag 
People don't like to be micromanaged, and especially when they're had fifty years of doing things on their own terms. While you'll know that you'll have their best intentions at heart, it's possible that your parents will try to resist your efforts. At times, they'll be stubborn. They'll do things that you don't like. This is all normal. In order to minimize the arguments, it's important to dig deep and simply accept them for who they are. You can choose your friends, but you can't choose your family — and that's just what you'll come to learn when you're in the middle of trying to look after your parents.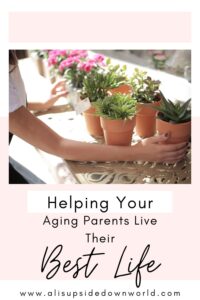 Stay safe everyone.