Little Boosts Of Energy We Need As Parents
This blog uses affiliate links and banners. If you purchase something from them I will receive a commission at no cost to you. I am part of the Amazon Associates program. As such, I receive a commission on qualifying products.
This blog uses affiliate links in posts and in the sidebar. If you purchase something through them I will receive a small commission at no cost to you. This is a collaborative post.  
As parents, it is an exhausting role, that we would never change for the world. But, that doesn't detract from the fact that we may find ourselves in the evening collapsing on the sofa without any downtime to relax. So we look for a little boost of energy throughout the day to keep us going. These can be simple, and easy to do, but it's just finding the time that sometimes eludes us. Making sure that we are looking after ourselves is the number one priority, but here Are a few tips for getting a little boost of energy throughout the day even if you are running around after children.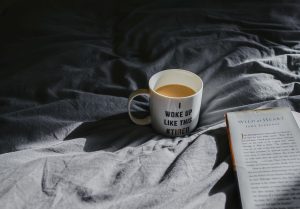 Caffeine
It is widely known that many of us have a cup of coffee in the morning to get our day started, and everything in moderation is the advice. But if you need a top-up on your coffee supplies, you can buy this online, and go about your day without having to worry about your stocks running low. If you are the type of person that needs more than a cup of coffee a day, then looking at the different options available to you is a good place to start. Making sure that you have a good supply of your favorite type of caffeine hit, can really change your mood. So discovering your favorite flavor, and sticking with it is going to help you avoid disappointment.
Exercise
Even though we seem to run around after our children all the time, because they always need something, we never get a chance to sit down. There is a large amount of research that shows if you follow an exercise regime, and stick to it, then you will end up with endorphins, and extra energy that you didn't know you had. Activity breeds activity, and the more you do the better you feel. So getting effects of exercise regularly, whether that's a fitness class, or just a run, will mean that you have plenty of happy hormones to work with.
Rest
Getting enough exercise means that you may find yourself physically tired not necessarily mentally tired, so it's essential that you do get enough rest. If your children aren't keen to allow that to happen, then leaning on others for support is a good idea. Getting a full night's sleep, or at least enough hours during the day to help you feel better, is easy, but it's very good for your health. A little nap here and there isn't something to feel bad about since as we look after ourselves, we are much better equipped to look after our children.
So whether it's going for a run, getting some rest, or getting a large cup of coffee in your system, you will find that you have plenty of energy to get you through the day. You need to think about which is the best option for you, or maybe you could do a little of each.  Everyone is different so what works for one might not work for another.