Meet My August Advertisers
This blog uses affiliate links and banners. If you purchase something from them I will receive a commission at no cost to you. I am part of the Amazon Associates program. As such, I receive a commission on qualifying products.
How is it August already? Even though part of the year has seen us in lockdown, it seems to have gone really quickly so far. It scares me sometimes how fast time goes by.
At the beginning of July, I decided to start offering advertising slots to other bloggers on my blog. I have been thinking about doing this for a while, but I lacked a little confidence in actually going for it. I decided it was time I put my big girl pants on and just do it.
And I am very excited to bring you my first meet my advertisers post.
First up is Our Favourite Jar. Written by the lovely Claire, Our Favourite Jar is a family and lifestyle blog. It covers topics including grief, wellbeing, journaling and family activities. I love how honest Claire is about the difficult times she has faced, it makes it very easy to relate to what she is talking about.
Here are 3 great posts from Our Favourite Jar for you to read:
30 helpful grief journal prompts
What if you can't love the skin you are in
The best celebrity documentaries to watch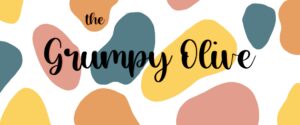 The Grumpy Olive is a blog I have been a fan of for a while now. With great topics such as lifestyle, books, and travel there is always something great to read. I love the home/lifestyle posts, they are always full of great ideas for your home and life. And the recipe posts from them look amazing!
Here are 3 posts from The Grumpy Olive that you should check out:
Eco-friendly bathroom products you should swap
Onigirazu – Sushi Sandwich recipes
My final advertiser for August is Smarter & Harder.
Sam is a personal growth blogger and coach on a journey to help others improve their lives, work, and money. He's always looking for new ways to combine old-school wisdom with novel ideas (and a dash of fun) to simply make life a better place to be.
Check out these posts from Smarter & Harder:
Why is accountability important in life
Toxic positivity: How shallow optimism can cause deep harm
Restless energy: What to do when there's nothing to do
So, there we go. My first advertisers' post is done! I hope that you will go and show some love on the blogs of my August advertiser's.
I am very pleased with how this first post has gone. It was a bit easier than I thought it would be. I must say thank you to the girls' at The Grumpy Olive for the help that they gave me with putting this post together, I really appreciate it.
If you would like to Advertise on my blog in September (or later in the year), check out my advertisers' page for all the information you need.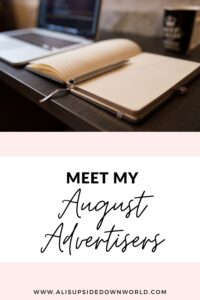 Stay safe everyone.