Mental Health Hacks to Brighten up Your 2021
This blog uses affiliate links and banners. If you purchase something from them I will receive a commission at no cost to you. I am part of the Amazon Associates program. As such, I receive a commission on qualifying products.
*This is a collaborative post*
You're mental health
You have so much you need to get right when it comes to improving your mental health. There are so many factors to keep in mind to brighten your year, and much of this can link to your mental health and wellness. This is something that you need to make sure you get right as much as possible. Mental health and wellness is certainly something you need to improve upon as much as you can.
There are so many factors you need to work on, and you have got to do as much as you can to work on improving your well-being this year. Try to think about the steps you should be taking in order to help you brighten up your 2021, and what you can do to get yourself there. Check out these mental health hacks that you could use to help you improve and brighten your day as much as possible.
Talk to Someone
You need to speak to someone when it comes to trying to improve your mental health and well-being. Talking to anyone when you are feeling a bit down is a brilliant way to let go of some of your worries. Speaking to someone you can trust and be yourself with is really good, but sometimes you may want to talk to someone who has no connection to you. Sometimes talking to a professional about how you are feeling is going to provide excellent feedback and advice that can help you to feel better about your mental state.
Maintain Social Interactions
Maintaining social interactions is one of the most important steps you can take when it comes to helping your mental health and wellness. Especially right now with the Coronavirus pandemic going on. Put in a little effort by texting, video calling, and making a good old-fashioned phone call to friends and family. You will be amazed by how much better you feel after catching up with the people you love.
Be Proactive
The best way of tackling mental health and wellness issues you may experience is to make sure you are proactive as much as possible. Taking a practical approach to mental health is one of the best things you can do that will help you to brighten your year and take things to the next stage. Try to make sure you do as much as you can to make the most of this, and remaining proactive can have a huge impact on the process right now. 
Get the Right Treatment
There are a lot of things to think about with this, you may have to a couple of different types of treatment depending on your mental illness. Things like rTMS depression treatment should never be discounted when you are looking at some of the best treatments. The right treatment is crucial for helping improve your life and mental health. 
There are a lot of things that you can do that are going to help you with this. Try to make sure you come up with ideas that will allow you to brighten your year and make your life better. By improving your mental health, your life will soon be brighter!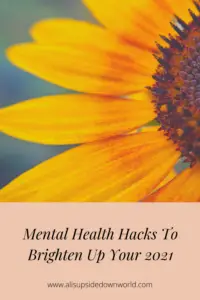 Stay safe everyone.