This blog uses affiliate links and banners. If you purchase something from them I will receive a commission at no cost to you. I am part of the Amazon Associates program. As such, I receive a commission on qualifying products.
Seeing as it is nearly Mother's Day I thought I would make a list of what I would like to receive from my little darlings. Hopefully they will read this post (doubtful) and get me something wonderful.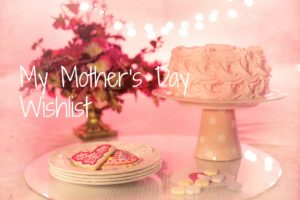 Now, I don't know about you other mum's, but having some help with the housework would be great. I have given up asking the kids to do little jobs around the house, apparently I am being unreasonable in asking for the bin to be emptied a couple of times a week. You can imagine how happy I was when I first saw a robo hoover. A little round hoover that cleans automatically. It will hoover while you put your feet up. So far my hints at getting one have not been heard, I even added one to my wishlist on Amazon. Fingers crossed for next Sunday!
I have a little obsession with handbags. There are 12 of them hanging on the back of my bedroom door. I also love skulls, so all my handbags have a skull design on them somewhere or another. I love my bags and I will never say no to another one or two. My son says I have too many and shouldn't get anymore, but I just can't help myself. Here are just two of my collection.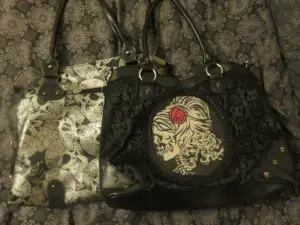 My perfect Mother's Day ironically would not involve my kids lol. It would be lovely to have a proper "day off". To relax and do the things that I like to do, read, watch a movie, have a wander around the shops. But I would like to do these things in peace. Is that really horrible of me or is that every stressed parent's dream? I love my kids to bits, but sometimes you just need a little time to yourself to chill or you will go insane.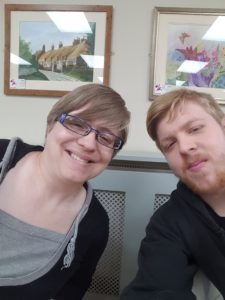 I have saved the best for last. My final wish for Mother's Day? Chris Hemsworth! This man is just too good-looking. He also seems like a genuinely nice guy. And those muscles, oh my! I am really into superheroes, and as Thor he rocks. Here I could list a few innuendos about Thor's hammer, but I won't, I'm classy like that (ha!). Instead I will add a picture of the gorgeousness that is Chris Hemsworth, try not to drool too much!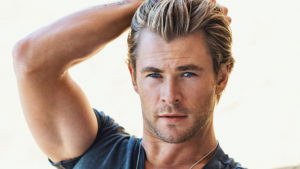 Obviously,  this post is a bit tongue and cheek. I would be perfectly happy with a big cuddle and a cup of tea on the day (in bed of course!). My kids are my world and I know how much they love me, I do not need gifts from them to know this.
But, Chris Hemsworth, If you are free for dinner next Sunday, I most definitely wouldn't say no to a date!
Take care everyone.