Sleep Tight, Here Is How To Be More Relaxed On An Evening
This blog uses affiliate links and banners. If you purchase something from them I will receive a commission at no cost to you. I am part of the Amazon Associates program. As such, I receive a commission on qualifying products.
*This is a collaborative post.*
Sleep hygiene refers to the maintenance of certain behaviors that promote healthy sleep. We all know a good night's rest is good for us, but it isn't always easy to achieve. Many of us waste the hours away at night, knowing the alarm will go off at 7 am and we will scrape by on fewer hours of sleep than we can function on. Over time, we get sluggish, brain fog, and anxiety.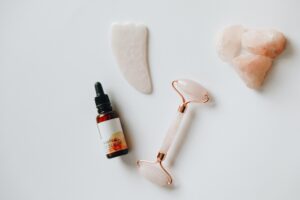 With the right sleep hygiene, you can slumber restfully and start a new day full of energy. In addition to a clean and tidy bedroom, the room temperature plays a special role. Experts recommend between 16-19 degrees, depending on how you feel. You should also find out the optimal length of sleep for you. In general, try to put away smartphones, laptops, tablets, etc. an hour before going to sleep. The blue light of the devices gives our nervous system a caffeine kick and signals it to stay awake. Have a hot bath first, add some Essential Oils and candles and you are good to go!
Meditation
Talk show host, entrepreneur, and billionaire Oprah Winfrey doesn't just do it in the morning, but in the evening too. She meditates. Meditation in the evening is perfectly suitable for sending skillfully stress thoughts into your evening. Find a quiet place for this. Take ten deep breaths and try to clear your mind. Use a guru if you need to. Your immune system and your memory will be strengthened. You'll develop more mindfulness, which will help you expose triggers that are negatively affecting you more quickly. Meditation lowers your stress level and prevents burnout. 
Create your own personal evening routine
If you want to take your success into your own hands, pay attention to how you feel. Try different evening routines over several days. Choose the one you harmonize with. This is the only way to stay on the ball and rotate straight towards your goal: success! Always focus on the good no matter how bad the day was. Look at adding some chamomile tea into the mix for added calmness, look at playing some music or sound effects that relax you, maybe rain or something similar. Add some vitamins into the mix too – vitamin C and vitamin D are vital for our immune systems. 
Read a book
As soon as we get restless, our body produces stress hormones that are supposed to prepare us for a dangerous situation. Everyone knows the feeling of being stressed and we also know that it can affect our health over a longer period of time. You can counteract this very easily by picking up your favorite reading again in the evening and reading for 30-60 minutes. Reading should not only minimize the level of stress but also promote health. It is also great for sleeping because you distract yourself again and your eyes are not exposed to the bright light that is exposed to the television or computer. It actually makes your eyes naturally tired so you want to close them and go to sleep.