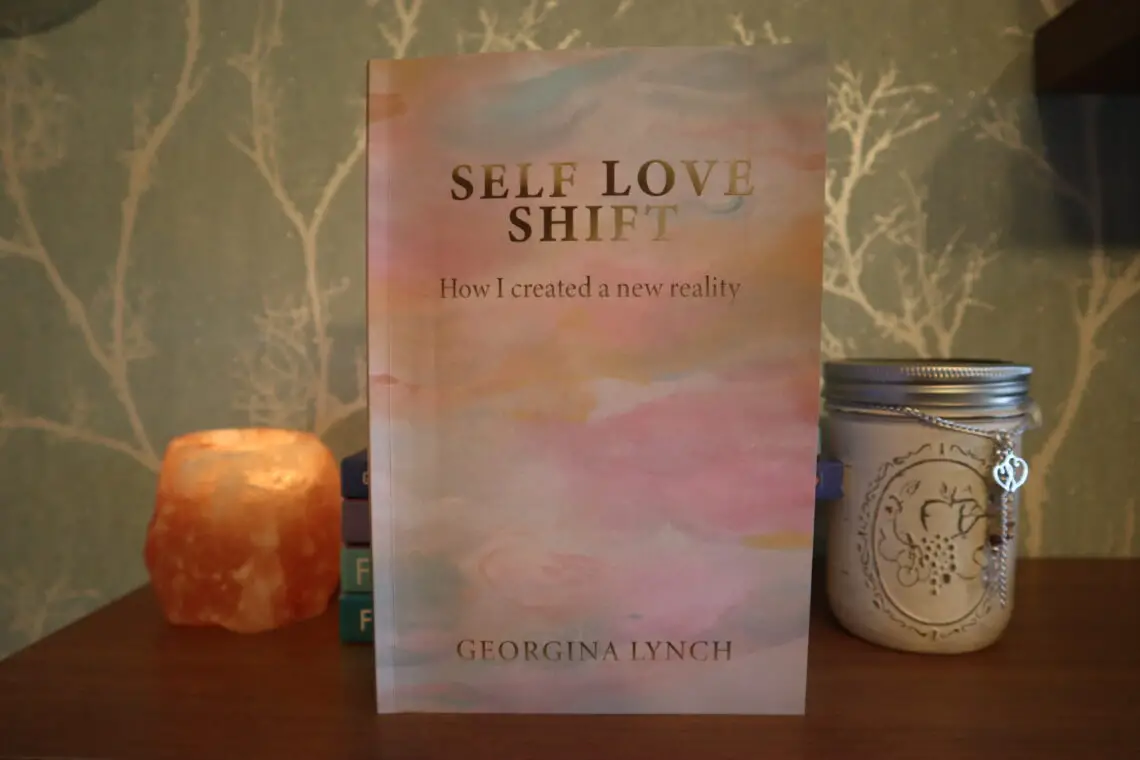 Self Love Shift By Georgina Lynch – Book Review
This blog uses affiliate links and banners. If you purchase something from them I will receive a commission at no cost to you. I am part of the Amazon Associates program. As such, I receive a commission on qualifying products.
*I was gifted a copy of  Self Love Shift for the purpose of this review. All opinions are my own.*
This last year has taken a real toll on our mental health. And for some, this is the first time that they have ever felt like their mental health has been suffering. During this time I have read a few books about quietening your mind and keeping calm and started coaching to help with my negative thinking. This has all been really helpful. But I don't just want to stop there, which is why I am always trying to learn more and read more about it.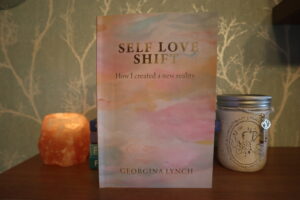 I saw the chance to review Self Love Shift and I jumped at it. I thought if it can help me shift my story to where I want it to be, then why not give it a read. I've still got that voice in my head that tells me that I am not good enough, I will fail in whatever I do and everyone is laughing at me. The book seemed like it would help me shift my thoughts about myself and help me to love myself that bit more.
The book starts with Georgina recounting some of her personal mental health experiences (Some readers may find parts of this triggering.). I thought this was very brave and a brilliant way to show just how far she has come with her self-love methods. It also made the book very personal, which I found helped me to get really invested in what Georgina was saying.
There are 8 chapters that go through the stages of finding yourself and your love for yourself. Each of the chapters goes through what you should do for yourself and how you can achieve these things. At the end of each chapter, there are exercises to help you reach each stage and to start putting yourself first and find that self-love.
I found the exercises really helpful as I had to properly stop and think about helping myself and overcoming my fears. I'm definitely the kind of person that finds reading something and then doing an exercise where I have to write things down a good way to learn. I did the exercises straight after reading each chapter. This way I found it was fresh in my mind and I could work at it properly.
I could feel myself in a lot of the emotions and personal experiences in the book. Although my journey wasn't the same, there were points that hit me hard. Even now I am past that, it was great to read about suffering from mental health problems by someone who has actually gone through all of the pain and comes out the other side and is giving back in such a great way.
Georgina is a successful coach who's helping women to transform their lives and develop a relationship with themselves and love who they really are. She has put her experiences and all she has learned into a book that I am sure will help many to find the self-love that they really need.
Self love shift is available from Amazon now.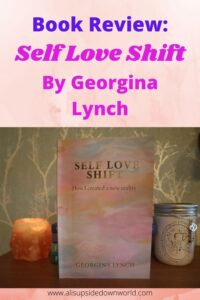 Stay safe everyone.