Sudocrem Go Play More 2 & Giveaway
This blog uses affiliate links and banners. If you purchase something from them I will receive a commission at no cost to you. I am part of the Amazon Associates program. As such, I receive a commission on qualifying products.
Sudocrem have relaunched the exciting hit Facebook game Go Play More for 2018. Go Play More 2 has hundreds of great prizes to be won by playing it. The Prizes include trampolines, Halfords vouchers and much more. There are 3 games to play, each one giving you the chance to win up to £1500 worth of outdoor goodies.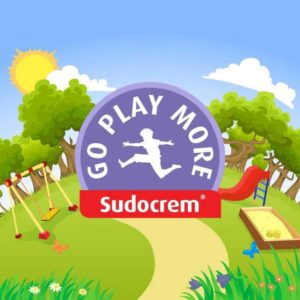 To play, all you need to do is go to the Go Play More 2 page, enter a few details and off you go.
As I mentioned before, there are three different games you can play on Go Play More 2. The first game is Monkey Tree Climb. For this game you need to select the correct branch to attach to the tree as you character climbs. You have to climb 15 branches in 30 seconds.
The second game is Scooter Challenge. For this game Sudocrem have teamed up with Micro Scooter. You must control your character riding a scooter on a track, making sure to avoid potholes, puddles and ice creams. As you go along you have to collect pots of Sudocrem. You need to collect 10 pots in 30 seconds.
The third game is brand new and it is called Football Tapper. For this game your character must complete as many keepie uppies as they can in order to access the prize draw.
Every person that completes a game will be entered into a prize draw to win a prize instantly! You can play every day and even earn extra goes.
You can play up until 11:59pm on the 1st of April. Why not go and play now, go to Go Play More 2 for the games and more details.
To celebrate the Go Play More 2, Sudocrem are giving my readers the chance to win 1 of 3 Sudocrem goodie bags. Included in the goodie bags are Sudocrem Care & Protect, Sudocrem Skin Care Cream, A Sudocrem child's cap, A Sudocrem water bottle and subject to availability A Sudocrem t-shirt (for infants).
You can enter the giveaway using the Gleam widget below. UK entrants only, goodie bags will be sent by the pr company.
Sudocrem goodies bags x3 giveaway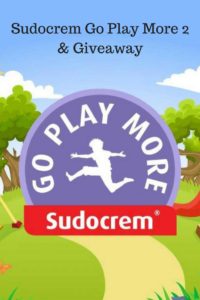 Take care everyone.