The Great #OreoCookieQuest
This blog uses affiliate links and banners. If you purchase something from them I will receive a commission at no cost to you. I am part of the Amazon Associates program. As such, I receive a commission on qualifying products.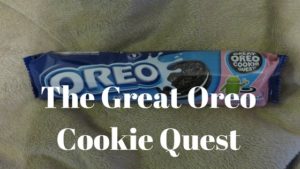 Enjoying great times as a family is one of the joyful things about life. Britmums and Oreo are celebrating these great family moments with the great #OreoCookieQuest. The #OreoCookieQuest is a fun and exciting way to win great family prizes.
Promotional packs of Oreos have a code which you enter on the Oreo Quest app. By doing so you can win a trip to Googleplex in California. There are also headphones and Bluetooth speakers to win every week.
Oreos are a great fun snack on a day out (or even just as a little snack at home). I love that they are small and handy to pack in a lunchbox on a day out.
So, how do we spend our family time? Booey and I love to explore our local area. We live on the south coast, and there are so many wonderful places to visit. At the moment though, we are slightly restricted as to what we can do as Booey has hurt her knee and she's on crutches.
We love where we live, so we thought it would be great to learn a little more about our local area. We went to the Poole Museum on Poole Quay. And to add a little fun to our visit, we decided to make our own #OreoCookieQuest. In all of the pictures (except for the first one) there is an Oreo hidden somewhere. See if you can spot them all!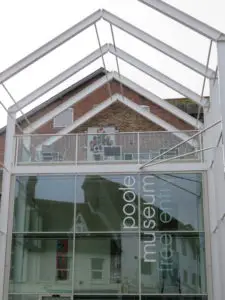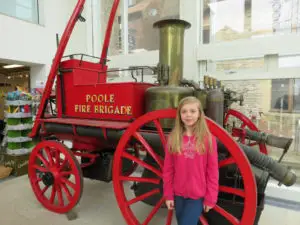 At the entrance to the museum is a lovely old fire engine. Booey was amazed at how they used to look, nothing like the ones of today.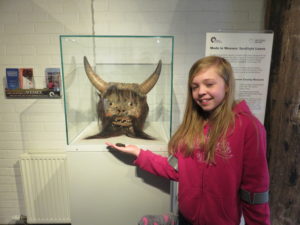 This funny-looking guy is on loan from the Dorset Museum, he creeped me out just a little bit.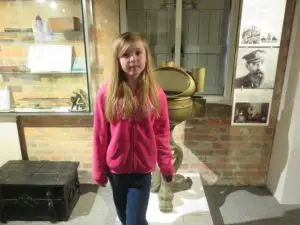 As Poole Quay has always been a busy area for shipping (and pirates a long time ago) there is a lot of nautical equipment on display.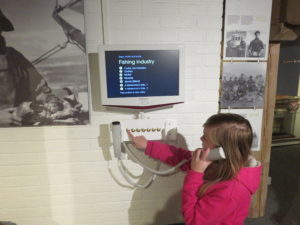 Booey learned about all the types of fishing that have been done in the area over the years.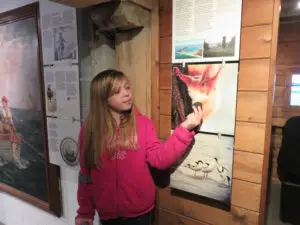 Booey loves animals so she really enjoyed learning about wildlife that is local to us. Brownsea Island just off Poole Quay is a lovely nature reserve.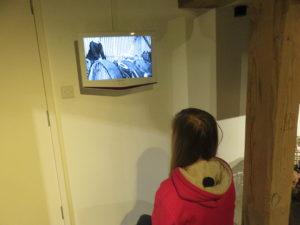 Booey enjoyed watching the educational videos that were around the museum.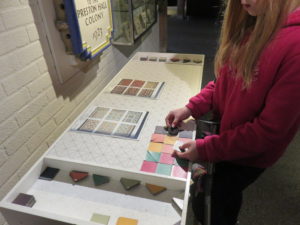 Poole Pottery and its ceramics were a very important part of Poole's history. Booey made her own mosaic pattern.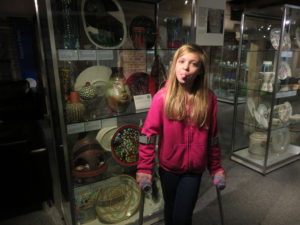 There are a lot of beautiful ceramics on display.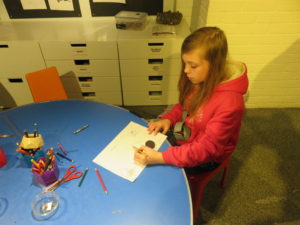 Booey made her own treasure map.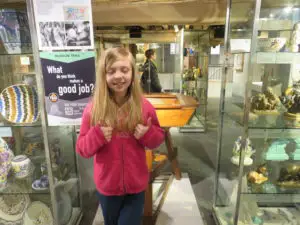 More ceramics and an old pottery throwing machine.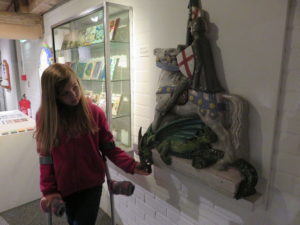 I loved this brilliant ceramic St. George and the dragon wall art.
We had a lovely time at the Poole Museum. A very interesting place to visit if you are in the area.
Did you spot all the Oreos in the pictures?! Here is where they were: On the fire engine wheel by Booey's head, in Booey's hand in front of the Viking's head, in Booey's hand on the phone by the screen that Booey was watching, in Booey's hand feeding the squirrel, in Booey's hood, in Booey's hand on the mosaic, on Booey's crutch, on the treasure map, on Booey's head, and Booey was feeding the dragon.
That was our #OreoCookieQuest , what would you do for yours?
This post is an entry for BritMums #OreoCookieQuest, sponsored by Oreo.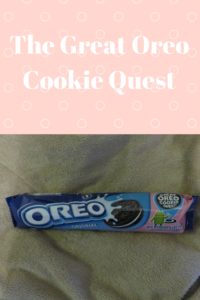 Take care everyone.