The Health and Beauty Products That People Are Buying During Lockdown
This blog uses affiliate links and banners. If you purchase something from them I will receive a commission at no cost to you. I am part of the Amazon Associates program. As such, I receive a commission on qualifying products.
Buying health and beauty products during the lockdown might not have seemed important for some people, but I think these have been essential for keeping stress levels down and encouraging people to exercise.  So many people have realized how easy it is to work out from home and there has also been a rise in the number of people who have taken up running/jogging during the lockdown. Buying things such as face masks (The beauty ones not the ppe ones) and makeup and grooming products have helped people to relax and take a bit of time for self-care.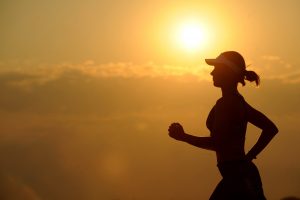 *This blog uses affiliate links. If you purchase some through them I will receive a small commission at no cost to you*
Health Products
I am going to include exercise products in the health section as you exercise for good health.
The exercise products that have been bought range from gym wear to exercise bikes. The sales of dumbells, resistance bands, and kettlebells have also gone up. We may be in the middle of a pandemic, but people seem to have realized how important exercise and movement is for their health in general. Personally, I have bought some gym wear and comfortable shoes for long walks.  I have been doing a few basic workouts watching YouTube videos. I'm also looking at getting some small weights for home so that I can continue with the work I was doing at the gym (sorry gym, but I may be doing all my workouts from home in the future!).
With the news that people with a vitamin D deficiency may be more prone to complications/worse symptoms of covid19, people have also been buying a lot of vitamins. I went to buy my usual multi-vitamins and vitamin E tablets and that section of the store was pretty empty. I had to get a different brand from usual, but I still got some. Vitamin tablets are a good way of topping up vitamin levels, but you should also eat fruits and vegetables containing vitamins and minerals for a healthy lifestyle.
Beauty Products
I think the number one beauty product that men (and women) have been buying is hair clippers. Haircutting scissors and hair thinning scissors are also sought after products as the hairdressers are all closed and may be for a while longer. My hair is ok at the moment. It is a lot longer than I would normally have it, but it doesn't look bad. Hubby on the other hand is struggling with his longer hair. He hasn't quite reached the stage where he just wants to shave it all off, yet!
Beauty products have been a big part of people's self-care routines. Beauty treats such as face masks, makeup, bubble bath, and essential oils seem to have been the favorites. I have used a few face masks, done a foot peel mask, and had baths with lavender-scented bubble bath to relax me. Taking the time to look after yourself and relax is so important in stressful times like these. I have found that one day I am fine and the next day I am stressed and crying over everything.
What do you think?
Do you think there has been a rise in the sales of health and beauty products? Like me, have you made self-care a part of your daily routine, and if you have, what have you been buying? I would love to know what you have been doing.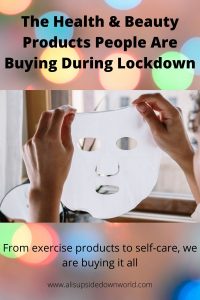 Stay safe everyone.