This blog uses affiliate links and banners. If you purchase something from them I will receive a commission at no cost to you. I am part of the Amazon Associates program. As such, I receive a commission on qualifying products.
Disclaimer: This blog uses affiliate links. If you purchase something through them I will receive a commission at no cost to you. 
I recently went along The Stable, Bournemouth with the Bournemouth Bloggers for a cider tasting evening and to learn more about their cider awards. We were greeted by Ross who knows everything about the ciders we were going to taste. We were then handed a glass of Rapscallian cider, this is The Stables own cider (and therefore not eligible for the awards.), I quite enjoyed it.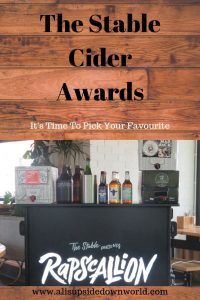 It was now time to taste some cider! There are 10 ciders shortlisted in the awards, we got to try all 10. As well as pouring the drinks for us, Ross also told us how the ciders were made and where they were from, even whether they were made in a jar or a barrel! What Ross didn't know about cider wasn't worth knowing.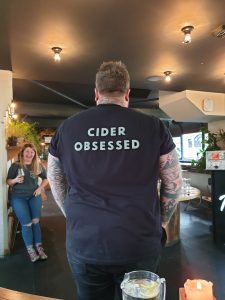 We all had pens and sheets of paper to make notes on each cider. It was interesting to find out what kinds of apples each cider was made of and if there were any other flavouring added to them. One of the things that I didn't realise is that cheese goes with cider! There was a lovely selection of cheeses on the table to accompany the cider.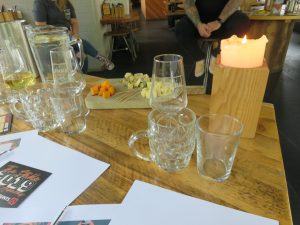 After trying a few of the ciders, the lovely staff bought up some Pizzas and loaded wedges for us. We all tucked in heartily to these, cider tasting is hungry work lol.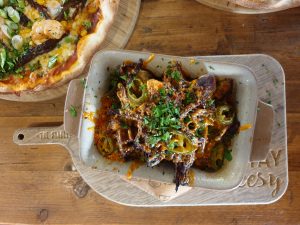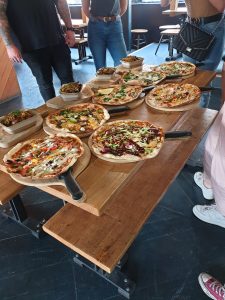 Before we tried any more cider we went outside to do a bit of cider throwing. This is really popular in places like Spain apparently. Cider throwing doesn't actually consist of any actual throwing. It is the art of pouring cider from height into a glass. We all had a go and it was really fun, but I think I got more on my hands than in the glass!
After this bit of fun, it was back to the serious business of picking a cider to vote for. Everyone seemed to like something different. Some preferred the stronger ones, some the ones made from dessert apples and  some the one that was very sweet and tasted of apricot!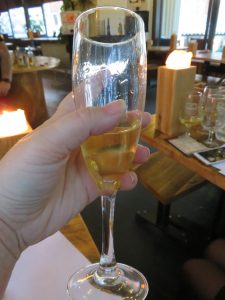 I must admit that after trying 10 ciders my notes did start to go a bit array lol. Even with my dodgy note taking, I managed to choose my favourite! My vote went to to Nightingales NightBird. It was light in colour, fizzy and very refreshing. And it ia made from Kentish dessert apples.
The voting box was on the bar and it looked fantastic as it was made from old style cider crates. The winner will be announced shortly after voting ends at the end of September and I can't wait to find out who the winner is.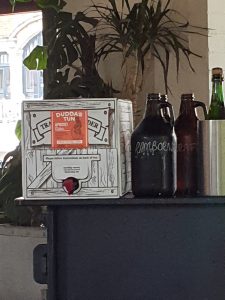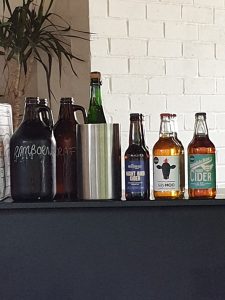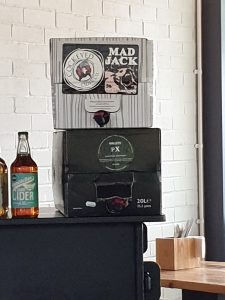 Will you be voting in the cider awards?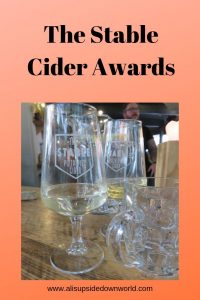 Take care everyone.
I was invited along to The Stable as part of the Bournemouth Bloggers network and provided with drinks and food for the purpose of this post. All opinions are my own.