Truly Enjoyable Ways To Get Moving
This blog uses affiliate links and banners. If you purchase something from them I will receive a commission at no cost to you. I am part of the Amazon Associates program. As such, I receive a commission on qualifying products.
If you know that you should probably exercise more, but you are struggling to find the motivation to do it, you are not alone. This is a very common experience that many of us go through at various points in our adult lives, it is something that I am going through at the moment. You are going to want to see what you can do and want to get going as soon as you can. As it happens, there are some great ways in which you can get moving. In this article, we are going to take a look at some of the most enjoyable of these. Any of the following should help you to get up and moving more often, and enjoy the benefits of that.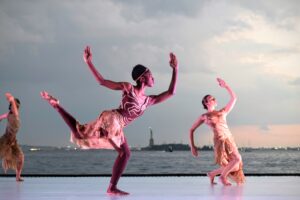 Take A Dance Class
One sure-fire way to ensure you not only start moving around more but stick with it too is by signing yourself up for a class that you then need to attend every week. The perfect example would be to take adult dance classes, whether in ballet or even Zumba or whatever else you might be personally interested in. This is great exercise, you'll have fun, and you will be able to meet like-minded people all at the same time. You can even just dance around at home. Next time you are doing a bit of housework, out on some music and dance as you clean. This will also make cleaning much more enjoyable for you.
Walk The Dog
If you have a dog, you should of course be walking it every day, possibly even twice a day, depending on the breed and size of the pooch itself. This is great exercise for them and for you too. It is something that you might want to do more of if you are trying to move around a little more in your everyday life. You will have a lot of fun walking with them and spending time with them, and you'll be able to exercise in a basic but very effective and health-conscious way. At weekends, when you have more time, you could find somewhere you have never gone for a walk before and explore the area. There are some wonderful walks all around the country, you may even find somewhere local you haven't been before. If you don't have a dog but you have always wanted one – here's your excuse!
Go Hiking
Do you love to be in the great outdoors? If so, you are going to be able to get a lot of exercise while spending time in the natural world just by going on the occasional hike. That could be as simple as going for a walk in the woods in your local area, or it might mean planning out a full mountain hiking trip, for which you may have to train. Then there are all the levels in between too, so as you can see you can tailor this to suit your requirements as needed. Again, you can look on the internet for different and more interesting walks to suit your level of fitness. There are even hiking holidays available now.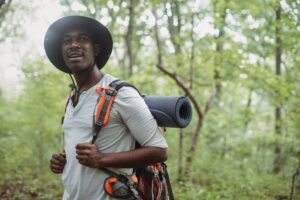 Join A Sports Club
If you have a favorite sport, or you just want to play any old thing, you might want to think about joining a sports club in your local area. There are probably many of these to choose from and it is up to you which you go for, but as long as it's a sport you find enjoyable this is going to be a very fun way of getting some more exercise into your daily life. If nothing else, it means moving around a little more. Most sports clubs let you have a free trial session so that you can see if it is something that you like to do before you pay out for an expensive membership.
Remember that this is all about finding something enjoyable to get you moving more. If you don't really enjoy it then it will feel like a chore and you will eventually give up and be back at square one. There is no harm in trying a few things out first.
Stay safe everyone.