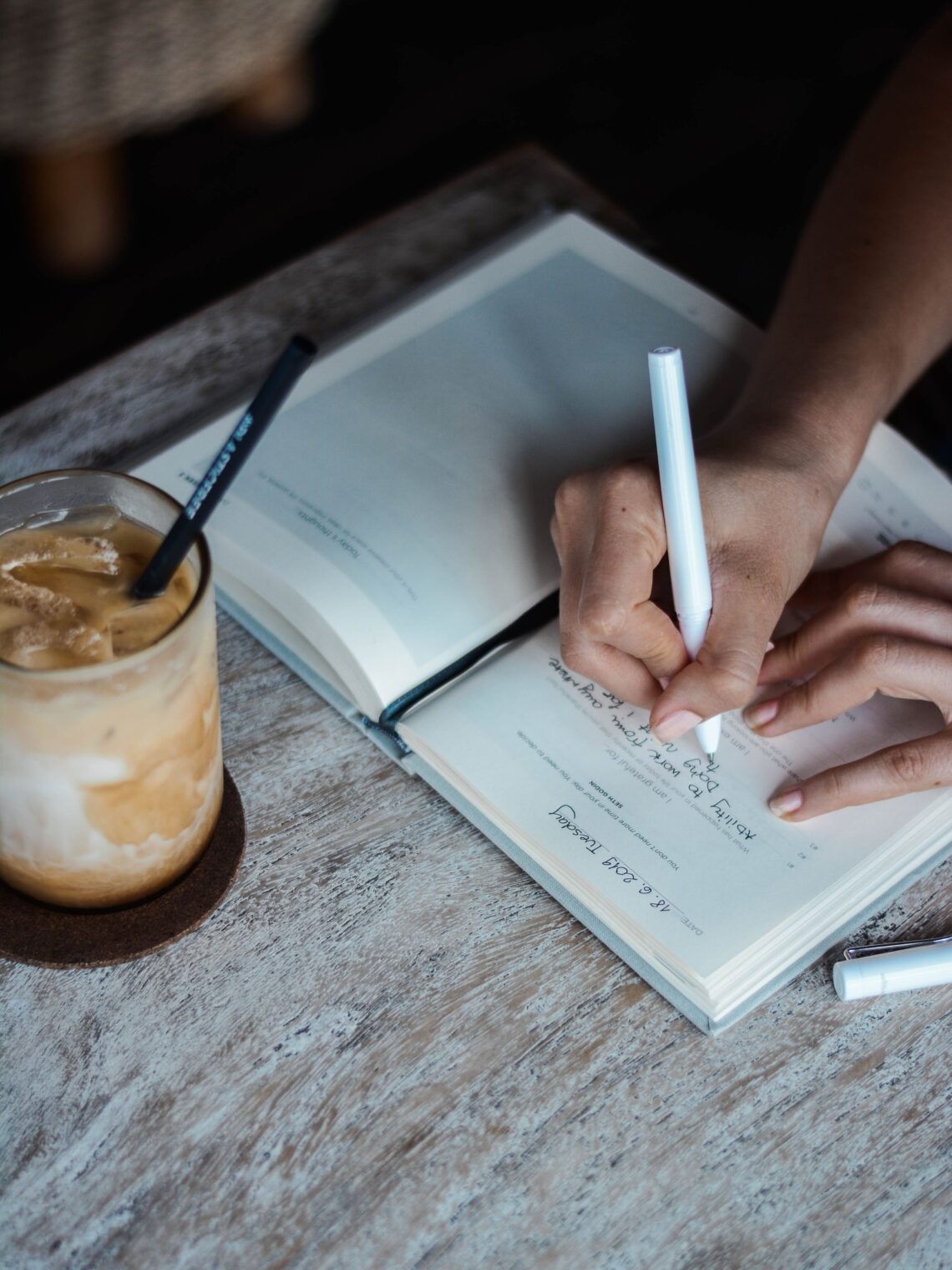 Why Journaling Is Great For Your Mental Health
This blog uses affiliate links and banners. If you purchase something from them I will receive a commission at no cost to you. I am part of the Amazon Associates program. As such, I receive a commission on qualifying products.
I have been journaling on and off for years. I've always loved writing in notebooks of all types, I do have a bit of an obsession with notebooks. My journaling has been a mixture of how I am feeling, things I would like to achieve, and gratitude lists. I think it has really helped with my mental health and I think it is a really beneficial tool for anyone who suffers from poor mental health.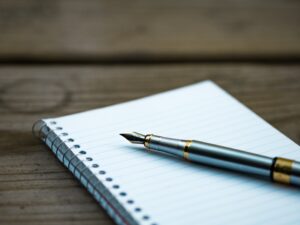 Why Journaling?
I think journaling is a great tool as there are so many ways to do it and so many things that you can track with it to give you peace of mind or help you to reach goals. Before I go to bed, I like to do a "brain dump". I just write down everything that is in my head or bothering me at that moment. Getting it all out onto paper somehow makes it seem less important and helps me to relax before I go to sleep.
Some of the benefits of journaling are:
It helps to boost your mood
It helps to relieve stress
You can identify things that upset or trigger you
You can see your negative thoughts and do something about them
It helps you to be creative
You can use it to track goals, health, etc
And one of the best things is that you can do it the way you want to, it is your journal and personal to you.
Types Of Journaling
There are many types of journaling, again the choice is yours on which you do, you can even do more than one if you want to.
At the moment, I write a gratitude journal and a more general journal. My gratitude journal is full of the things that I am grateful for. I start each day by writing "I am so grateful for….". I write as many of these that come into my head at the time. Some days it is just a few lines, others it is a full page. This is a great way to start the day as it puts you in a positive mood straight away. My general journal is where I brain dump each night.
For both of these, I just use ruled notebooks, nothing too fancy. But you can use whatever type of journal or notebook you like. There are some lovely notebooks and journals on Amazon and Etsy.
Other types of journaling are:
Bullet Journals
Dream Journals
Daily habit trackers
List journals
What To Write In Your Journal
Now, this is the part where you can get really creative.
As I said before, what you write in your journal is up to you. How you set your journal up depends on the types of things you want to write about.
Bullet Journals, for example, are great for creating ways to habit track, create budget spreads, draw pictures or charts, and setting out goals for the week/month. Bullet Journals are a very creative way to journal, there is so much you can do with them.
You could write about the places you want to go, your favorite self-care products, books you have read, and what makes you happy. Journals are a great place to write out your goals and record how you are doing with them or where you would like to be this time next year.
There are loads of blog posts and Pinterest Pins with journal prompts to help you write when your brain goes blank. One of the best journaling prompt posts I have read is this post by Lauren at Bournemouth Girl, 25 journal prompts to boost your mental health and self-love. Lauren also has some great posts on bullet journaling on her blog.
As you can see from this post, journaling has a positive impact on your mental health, it also gives you an opportunity to be creative and improve your writing skills. So, why not grab a notepad and get started today!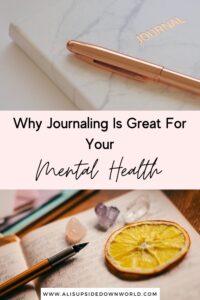 Do you already journal? I would love to hear in the comments what type of journaling you do.
Stay safe everyone.