Easy Ways To Glam Up As A Mum
This blog uses affiliate links and banners. If you purchase something from them I will receive a commission at no cost to you. I am part of the Amazon Associates program. As such, I receive a commission on qualifying products.
This is a collaborative post. This blog uses affiliate links. If you purchase something through them I will receive a small commission at no cost to you.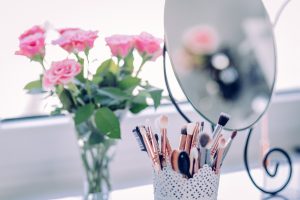 As a busy mother, your appearance on most days is probably the last thing on your mind. You're up early getting your kids ready for the day, then plowing through housework, paying bills, running errands and so much more. You're probably on your feet until late every night and barely get a moment to yourself. It's no wonder most of us choose comfort over style when we have children.  However, it's nice to glam up every now and again, whether it's for date night, a party or the occasional evening out with your friends, you will, of course, want to look your best. Thankfully there are plenty of ways you can transform yourself for the evening that don't require lots of steps beforehand and allow you to go back to your comfy and minimal look when you're back in your routine. 
Makeup
If you're sleep-deprived, having a breakout or just not looking as fresh as you once did- makeup can be a great tool to enhance your appearance. You could go all out with bold lips, smokey eyes, contour, and false lashes if you really wanted to transform yourself, or you could simply add a bit of foundation and mascara for a subtle look. Good makeup doesn't need to cost a fortune, there are a ton of great brands at the drugstore and you can spend as little or as much time applying it as you'd like. 
Try a new hairstyle
Your hair makes such a difference to your overall look. Even if your day to day hairstyle is a simple ponytail, there are things you can easily do to glam up that don't take long at all. You could use a curling wand to add a few curls to the end, or you could straighten it so it looks sleek. It's worth visiting the hairdresser a few times a year just for a trim. It keeps split ends from getting worse and keeps your hair looking healthy, so it looks great when you style it. Clip-in extensions are a good option for busy mums. You get the instant glamour when you put them in but no need to spend time maintaining them after your event. Simply unclip them and put them away until next time. 
Dress to impress
It's your outfit that will bring your entire look together, but it doesn't need to be complicated. A simple, well-fitting black dress will do you for most occasions. You can glam it up with statement jewelry and heels and a sparkly clutch bag and you have an easy night out look. Alternatively, wear it with a blazer and some flat knee boots to look smart for the cinema or a restaurant. If you're going somewhere especially nice, you could look at cocktail dresses and choose something that will make you feel fabulous. Always go with something that accentuates your shape and that you don't feel self-conscious in.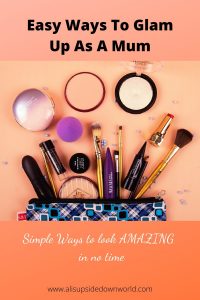 Take care everyone.