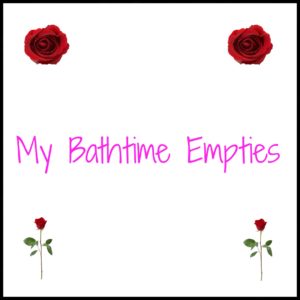 I am no beauty blogger, but I have seem a lot of people doing posts about products they have used. Their empties. During a month, I use a few different things for bathing and showering. Things that I think "normal" people like me would use. Because I don't know about you, but I cannot afford fancy pants beauty products.
So, I decided to do my own empties post. It is nothing glamorous, just my opinion on the things that I have used. If I do, more of these posts, it won't just be shower and bath things, I will write about any make-up and other beauty products I have used up too.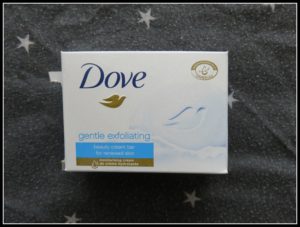 I buy this Dove exfoliating soap all the time. It has the little exfoliating beads in it as well as the usual loveliness you get from Dove. If my skin is a bit dry I will use this to wash with. It always leaves my skin feeling soft and smelling nice. I love this.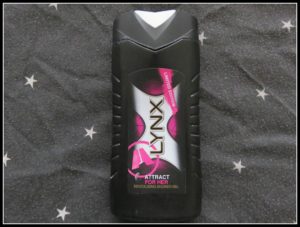 My hubby bought me the Lynx for her shower gel at Christmas. I was a bit hesitant as to how it would smell, but I loved the fragrance of it, it's very refreshing. It has taken me a while to use it all as I found that if I used it too much my skin got quite dry. Not a bad product, but something I probably won't buy again myself.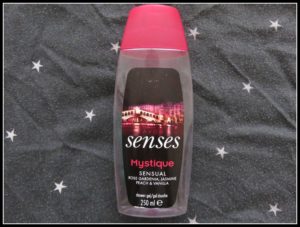 This shower gel from Avon was used mostly for my after gym showers. It smells absolutely lovely, quite exotic and I could smell it on me for quite a while. The only downside I found is that it is a bit runny, not very thick, so quite a bit comes out when you tip the bottle. I bought this quite a while ago, so I am not sure if Avon still make this one.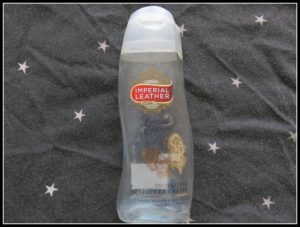 I love Imperial Leather. They have always had a great range of bath and shower products. I went through a stage of buying "luxury" and "indulgent" shower gels. I picked this one as it had the little purple balls in and it looked quite creamy. This foamed up nicely and felt great as I was washing. The scent is quite delicate, but oh so nice. My skin felt really nice after using it and did not dry out at all.
Out of all of the products the Dove soap and Imperial Leather shower gel were my favorites. When I eventually get through the stack of shower gels I seem to have collected I will definitely buy these two again.
Do you have any favorite bath products or suggestions of things for me to try?
Take care everyone.