Well, didn't this first half-term of the school year just fly by. It only seems five minutes ago that we were preparing Booey for the start of senior school and now she is well and truly settled in.
Booey took to her new school straight away. It is much bigger than her junior school, but it has not phased her at all. She loves walking to school with her friends, even when it has rained (bonus for me, no more school run, though I do have to take Ben Bob to collage a couple of mornings a week).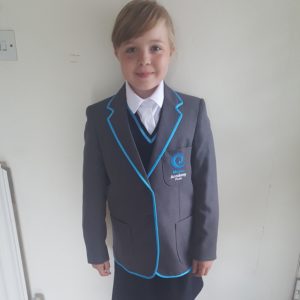 I was really worried that she would find it all a bit much, but she has really surprised me with how quickly she took to it all, especially the extra homework.
The first half-term hasn't been without it's problems though.
During her first PE lesson she fractured her ankle. The class were running round the track when she twisted her foot and the person behind her trod on her ankle. This combination caused a small fracture and a bit of bone to chip off her ankle.
So for the rest of the half-term she had to wear a support boot and she has not participated in PE. The boot came off yesterday, so back to PE next half-term.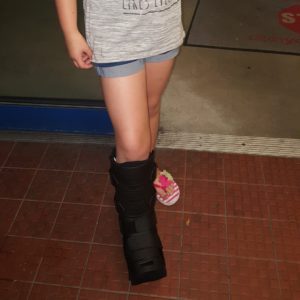 The only other thing that has cause a little stress is the fact that at the end of each half-term they have a week of tests. These are to see how well they are doing and if their groups need adjusting a bit.
Booey was really stressed as she thought it was like GCSE exams or something. It took a while for it to sink in that it was ok not to get stressed and she actually did quite well.
All in all it has been a happy half-term, but a little rest is now due.
Take care everyone