This blog uses affiliate links and banners. If you purchase something from them I will receive a commission at no cost to you. I am part of the Amazon Associates program. As such, I receive a commission on qualifying products.
I have decided to start doing weekly vlog updates to go alongside my blog. After watching my son do his vlogs for a while now, I thought I would give it a go too. It seems like a great way to keep readers updated on what is going on in my life as well as what I am doing on my blog.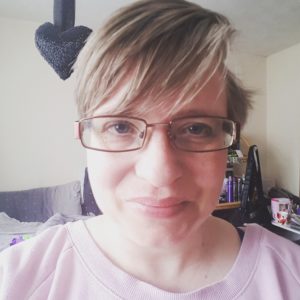 Watching the vlogs of other bloggers has also been a big factor in deciding to do this. I have seen how they can be a great add on to a blog. You can include all the little things that wouldn't make a blog post and give your readers a bit more of an insight into the person that you are.
Vlogs will also be great in the future if I do more product reviews. I will actually be able to show how things work, rather than just describing them.
I am hoping that this will also help me to become more confident. Making silly videos with the kids is one thing, but actually sitting there talking about myself and what I am doing. If I am a bit braver, I will hopefully become better at pitching myself to brands and others.
So, here I go again into the unknown with something new. I made my first vlog this afternoon. It is not too long, just a bit of an explanation as to what I am doing and what has been going on this week.
I am going to find somewhere better in the house to film my vlogs. Everyone was home today so the bedroom was the only place that was quiet enough to do it. There is a lot of improvement to be made, but I feel that this is a good start. This is also a good chance for me to improve my editing skills. This is going to be a good learning experience for me.
Take care everyone.